Emergency Services
CALL US FOR A FREE QUOTE
805 462 2020
WE - 12338A
CA LIC# 1036114
4GT is available 24-hours, 7-days per week, and on holidays to respond to emergency needs.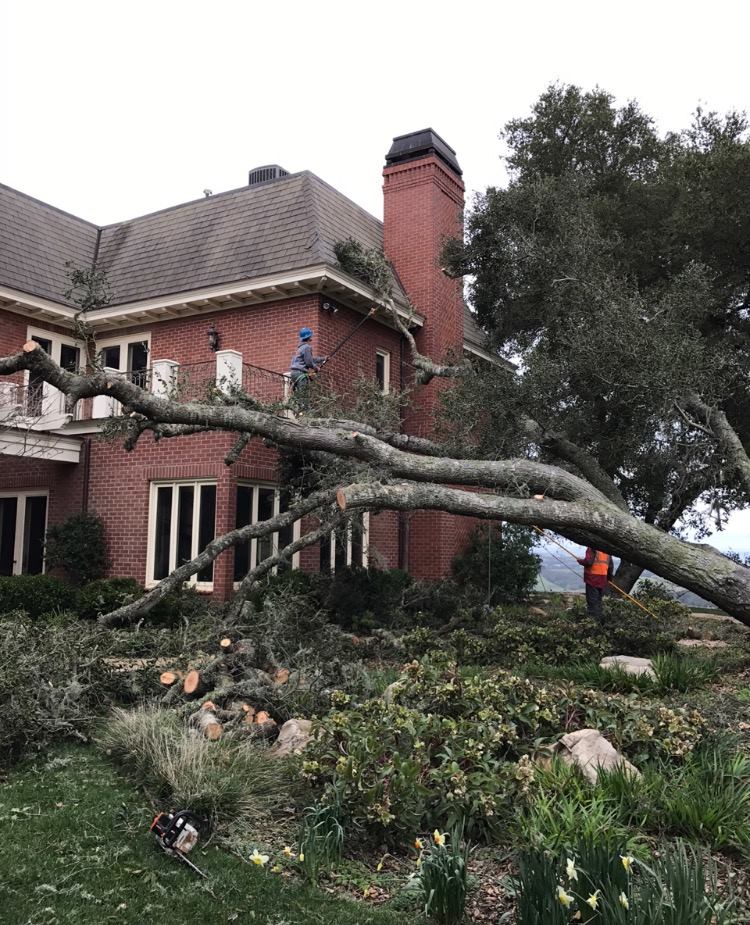 Our EMERGENCY RESPONSE TEAM will do what is necessary to render the hazardous tree or tree-related condition until the following business day or until all corrective measures can be performed. We can safely remove the most hazardous trees.
We provide prompt and professional removal of fallen or damaged trees and branches, which pose a safety hazard to people and property. In some cases, our emergency tree services may also involve the removal of trees that are at risk of falling due to disease or other conditions. Here are some common emergency tree services we provide:
Tree removal: This involves cutting down and removing a tree that is hazardous
and cannot be saved.

Tree trimming: This involves removing dead, diseased, or damaged branches from a tree to reduce the risk of it falling or causing damage.

Tree stabilization: This involves using cables, braces, and other support systems to reinforce a weakened tree and prevent it from falling.

Stump grinding: This involves removing the remaining stump of a tree after it has been cut down, to make it easier to plant new vegetation or build on the site.
It's important to call our emergency tree service as soon as possible when faced with a hazardous tree situation, as it can be dangerous to attempt to remove the tree yourself. Our experienced tree service technicians will have the equipment and expertise needed to safely remove the tree and minimize the risk of damage to surrounding property and home.